A West Bank Adventure
We had an eventful day traveling into a village in the West Bank (Judea and Samaria) of Israel to see several patients today.
MIDDLE EASTHEALTHCAREMEDICAL MISSIONS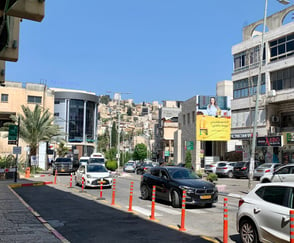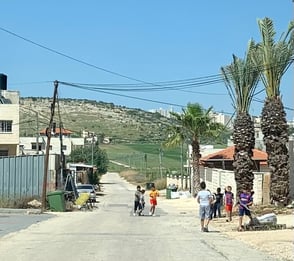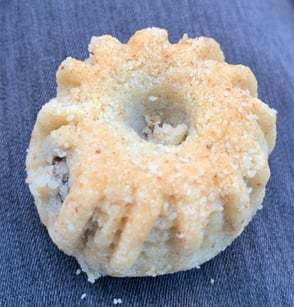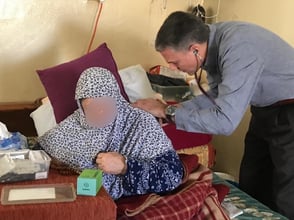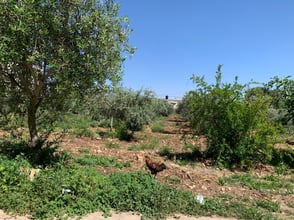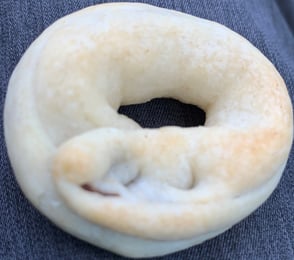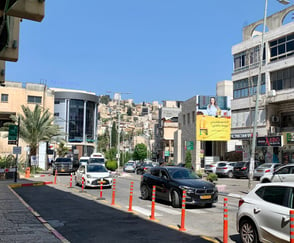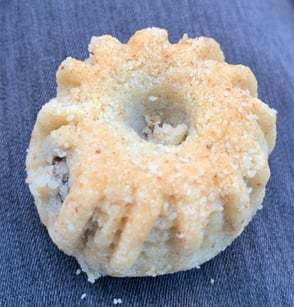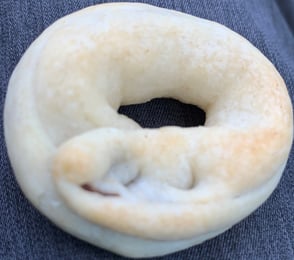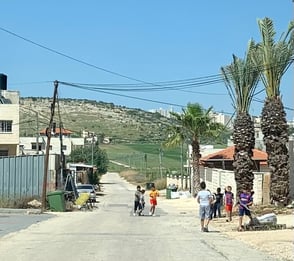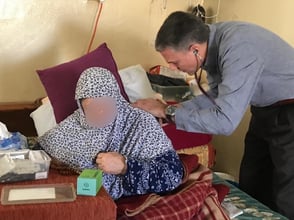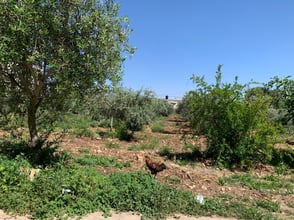 George and I departed Nazareth this morning and had a full day of seeing patients in their homes in a West Bank village. The patients seen were of both Christian and Islamic faith, but all shared one common need of having problems with their health. All of the patients seen today had multiple medical problems. We reviewed all of their many meds with them and are working with them to help them with obtaining them and other supplies for care which they have a hard time affording, not available to them with any insurance coverage. After we discussed their concerns today and possible solutions, every home was so welcoming of prayers in the name of Jesus Christ. I was impressed with the hospitality of the patients who did not have very much, but were so eager to share a drink and a snack at each home. Not wanting to be rude, I never went hungry even with skipping lunch. One home provided these two pictured (see gallery) sweets of which one is shaped like a sponge and is made to symbolize the sponge used to give Jesus the bitter drink while he was on the cross, while the circular confection pictured symbolized the crown of thorns that Jesus wore at His crucifixion. I had enough small cups of Turkish coffee that I was wide awake even with little sleep the night before.
As we drove from home to home in the crowded and busy streets, you could various groups of children outside playing happily while in other location there were chickens out scratching in a grove of olive trees. Stray dogs and cats are commonplace and trash are everywhere you look, unfortunately, as there is no shelter for them and they survive or perish based upon what they encounter in the trash areas. People in these areas can barely make it and do not put the little money they have into care of pets.
We saw patients today with conditions including weakness from injuries, depression, schizophrenia, diabetes, hypertension, hyperlipidemia, gout, osteoarthritis, heart failure, severe leg swelling, rheumatoid arthritis, gastroesophageal reflux disease, post-COVID conditions, and also spiritual conditions. One lady was having mental health problems reportedly ever since she had visited Mecca and then returned home. One family struggles with three teenage children at home all of which have mental health and learning disabilities while the father is not now able to work due to injury such that he uses crutches to ambulate; the father also has a kidney stone that is recommended to be surgically removed, but cannot afford to have it done. Another home has two brothers with one trying to help his ailing sibling with poor knowledge of what he should be doing to help his heart failure and leg swelling while barely getting enough oxygen through a concentrator sitting near his bed on the side of the living room. Another lady is bed bound with severe swollen joints and weakness after having had COVID-19; she cannot get up and has to use the bathroom in her bed with assistance of a family member.
Trying to get back out of the West Bank region today was difficult. Due to the security situation at the checkpoints, anything out of the norm prompts a search. George and I were told we had to pull off into a search location after my passport and his Israel citizenship card were kept upon inspection. We had to take our belongings out of the vehicle which was then searched fully, including a drug sniffing German Shepherd who looked like he needed a few meals. We were directed inside where we went through metal detector and all items we brought inside were scanned just like at the airport. After a while of sitting outside by the fence and watching the activity, we were allowed to depart in the car to head back to Nazareth. When you know you have nothing to hide and tell the truth, what have you to fear that man can do to you?
We got back into Nazareth a little late in the evening, but before dark. I went to his home and met his gracious wife and their three children. We had a meal together that was wonderful and just when I thought we were through eating, then there came some more. We had such a great time visiting and planning together how to work best with the patients encountered today. We're looking at partnering together to provide remote telemedicine help and consultation as needed for after I return to North Carolina. We're going to make the funds we have go the furthest, to help the most, and trust God with the outcome of His work here in this part of the world with so many blessings, but also with just as many challenges and problems.